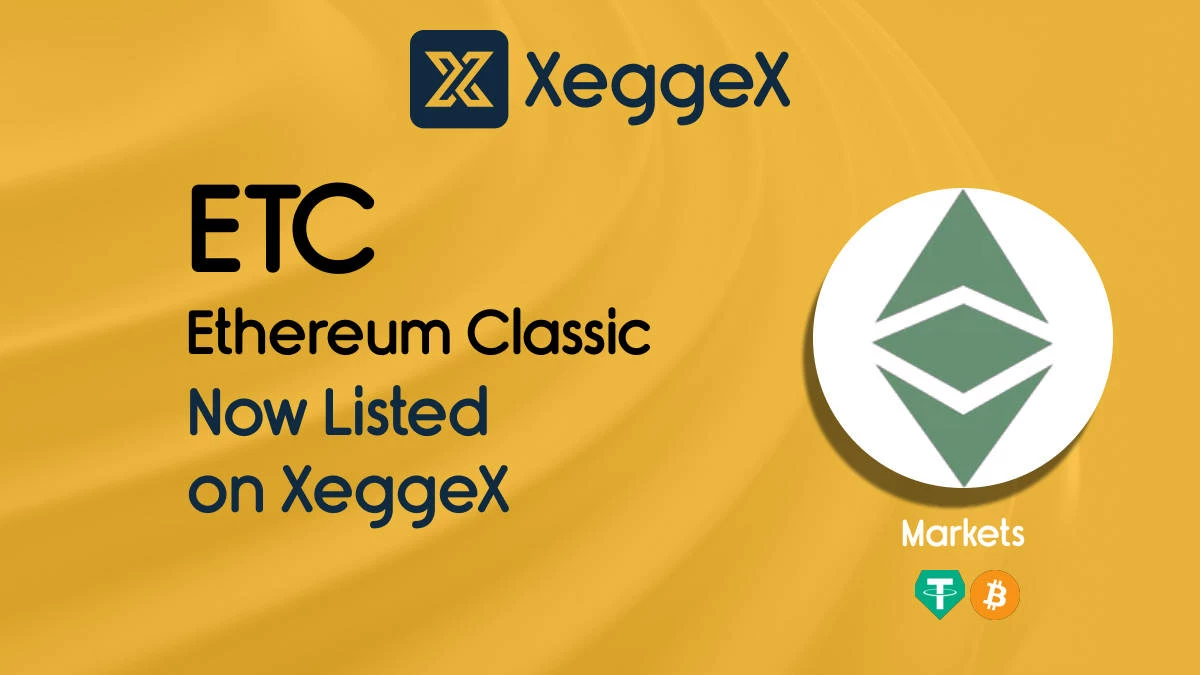 Ethereum Classic (ETC) has been listed on Xeggex exchange in the following markets:
ETC/USDT
ETC/BTC
About Ethereum Classic (ETC)
Ethereum Classic (ETC) is a second generation blockchain, a network, a community, and a cryptocurrency. In addition to allowing people to send amounts of value to each other, ETC allows for complex contracts that operate autonomously and cannot be modified or censored.
Both Ethereum Classic and Ethereum (ETH) have a value token called 'Ether', which can be transferred between participants, stored in a cryptocurrency wallet, and used to compensate participant nodes for computations performed on the Ethereum Platform.
The Ethereum concept was initially described in a white paper by Vitalik Buterin, a Russian-Canadian programmer in late 2013. Development was funded by an online crowdsale that took place between July and August 2014, with the Ethereum system going live on 30 July 2015.
Two years after Ethereum's launch there was a hack which caused a split in the community, often described as a 'battle of ethics and ideology'. The victims were investors in a fund called the DAO (Decentralized Autonomous Organization), which was launched by the Ethereum community as a decentralized investment fund for smart contract projects.
Find out more information at their website here:
http://ethereumclassic.org
Links to other details can be found on our asset information page here:
XeggeX Asset Info for ETC
Posted by
: Karl @ 8/29/2022, 4:37:49 AM GMT