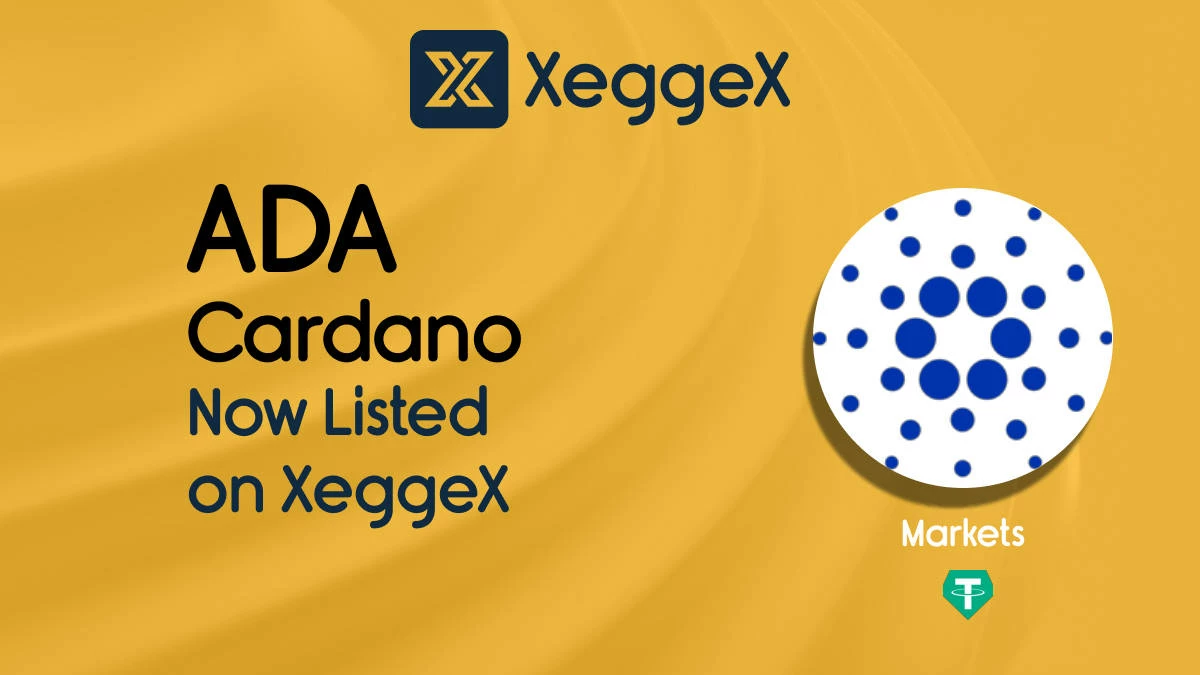 Cardano (ADA) has been listed on Xeggex exchange in the following markets:
ADA/USDT
ADA/USDC
About Cardano (ADA)
Launched in 2017, Cardano is a decentralized public blockchain and cryptocurrency project which is fully open source and was built to support the creation of decentralized financial applications (dApps). It claims to have more advanced features than any protocol developed and to have the first currency to evolve out of scientific philosophy, academic theory, and peer-reviewed research. Appropriately, the platform takes its name from Gerolamo Cardano, an Italian polymath who is regarded as one of the greatest mathematicians of the Renaissance.
The native cryptocurrency of Cardano is called Ada (ADA), named after Ada Lovelace, a 19th-century mathematician (and daughter of Lord Byron) who is often referred to as the first computer programmer. The currency is integrated natively into Cardano's settlement layer, making it an essential part of the platform; however, this is something that Cardano reportedly intends to supersede.
Find out more information at their website here:
https://www.cardano.org/en/home/
Links to other details can be found on our asset information page here:
XeggeX Asset Info for ADA
Posted by
: Karl @ 8/24/2022, 6:23:54 AM GMT