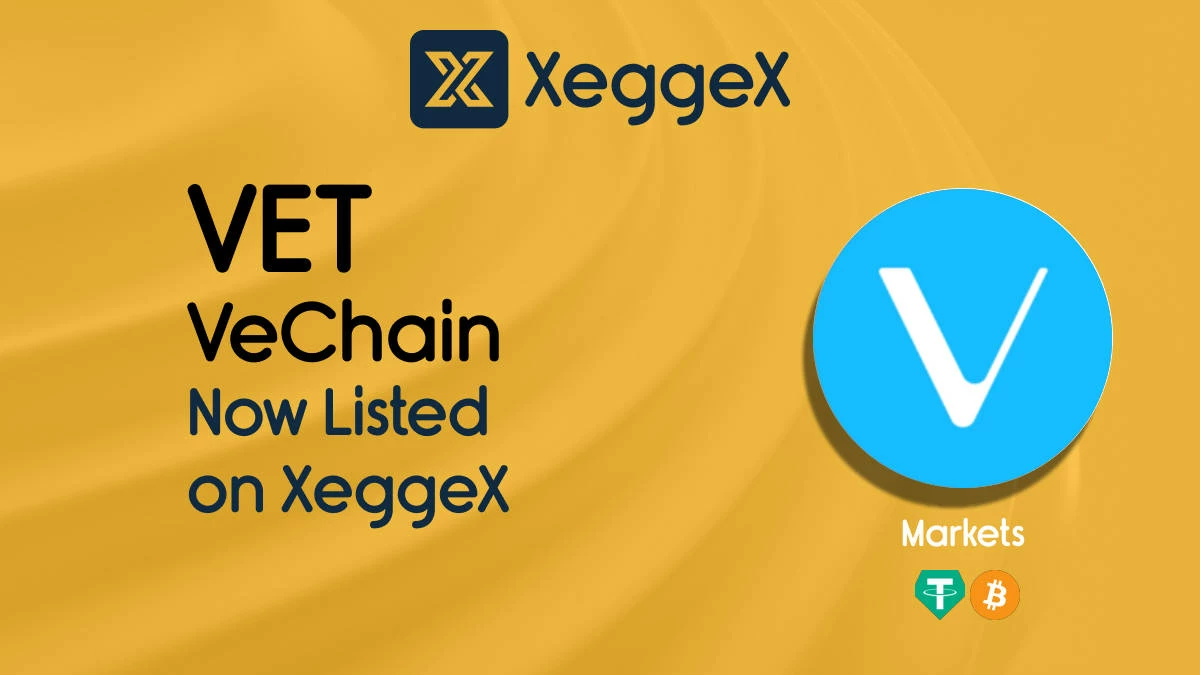 VeChain (VET) has been listed on Xeggex exchange in the following markets:
VET/USDT
VET/BTC
About VeChain (VET)
VeChain Thor (VET) is a cryptocurrency and smart contracts platform focused on enterprise use. It utilizes IoT technology (like NFC chips, RFID trackers, and QR codes) and connects them to a single distributed ledger. According to the VeChain Foundation, partnerships have been developed with companies in several industries including luxury goods, automotive, agriculture, logistics, food/drug, and governments.
Sunny Lu, former Chief Information Officer of Louis Vuitton China, founded VeChain in 2015. Initially, VeChain launched as an ERC-20 token called VEN. In August 2017, VeChain held an Initial Coin Offering (ICO) where 200,000 ETH was raised which was about $60 million at the time.
On June 30, 2018, VeChain released VeChain Thor on its own mainnet. With the roll-out of this independent blockchain, token holders swapped VEN for VET, at an exchange rate of 1:100. (VEN is no longer active.)
The VeChain Thor blockchain uses a dual token model. VET is the native token and functions as a store of value, whereas VTHO is used to pay for using and building apps on the blockchain. VTHO is automatically generated by owning VET. By using a dual token model, transaction fees remain more stable compared to a system where there is only one coin.
Find out more information at their website here:
https://www.vechain.org
Links to other details can be found on our asset information page here:
XeggeX Asset Info for VET
Posted by
: Karl @ 9/6/2022, 9:20:27 AM GMT