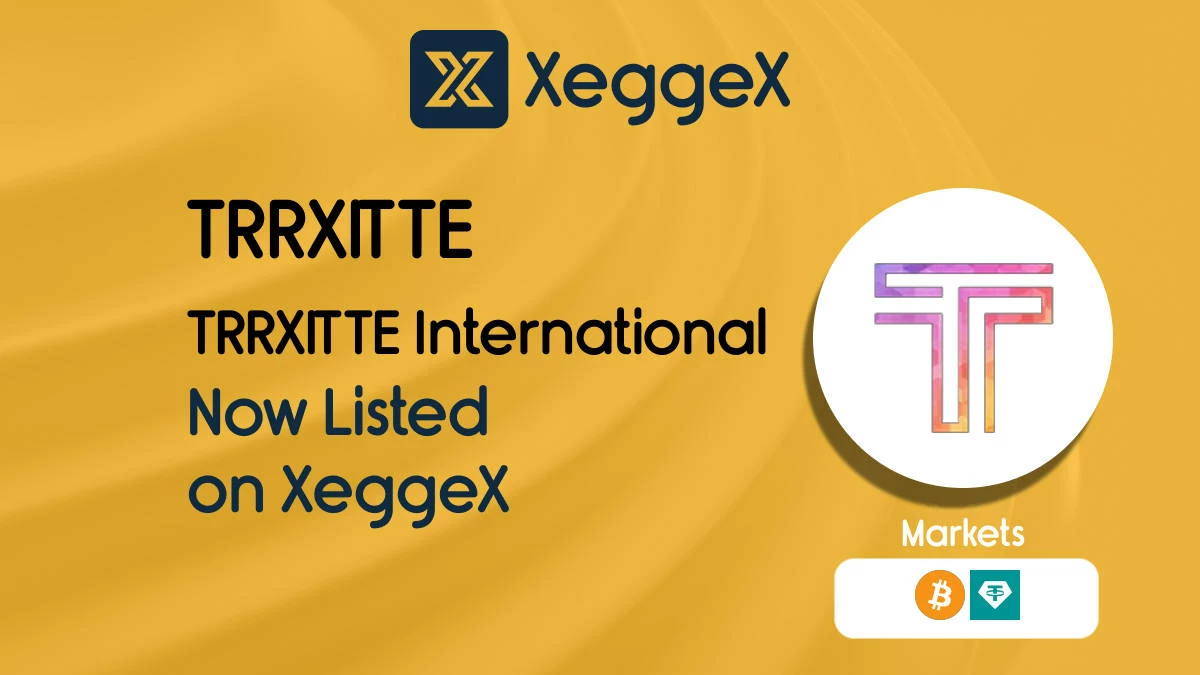 TRRXITTE International (TRRXITTE) has been listed on XeggeX exchange in the following markets:
TRRXITTE/BTC
TRRXITTE/USDT
About TRRXITTE International (TRRXITTE)
TRRXITTE International is a leading technology company that specializes in blockchain-based solutions and decentralized applications (dApps). With a vision to revolutionize the digital economy, TRRXITTE International has developed a robust ecosystem that incorporates two native blockchains, each with its unique economic model. In addition to its native blockchains, TRRXITTE International has partnered with Binance to introduce two additional tokens, Nyantereum International and NyanDOGE International, further enhancing its ecosystem.
Find out more information at their website here:
https://trrxitteinternational.com
Links to other details can be found on our asset information page here:
XeggeX Asset Info for TRRXITTE
Posted by
: Karl @ 10/31/2023, 10:28:40 AM GMT