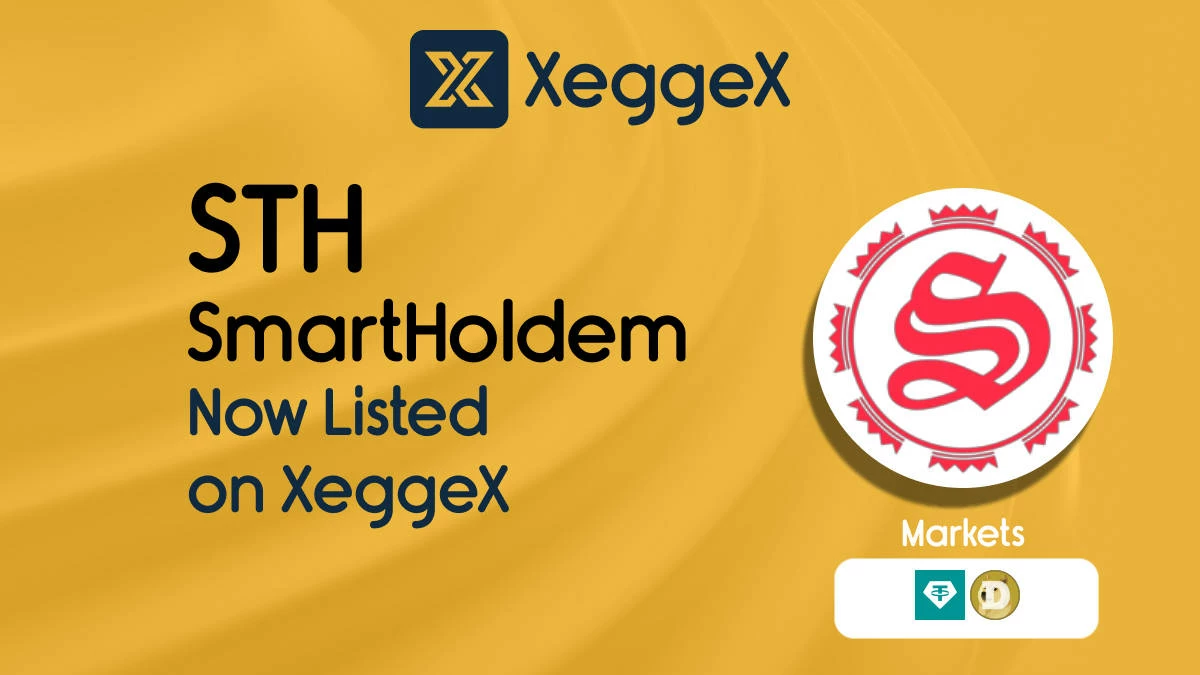 SmartHoldem (STH) has been listed on XeggeX exchange in the following markets:
STH/USDT
STH/DOGE
About SmartHoldem (STH)
SmartHoldem is an advanced blockchain platform that focuses on scalability projects. SmartHoldem blockchain platform is a versatile solution that offers features such as decentralized in-game networks, p2p networks, and new technologies in distributed systems. Its STH cryptocurrency provides users with benefits such as staking, Blockchain Rewarder, Airdrop, iBounty, Blockchain Games, Poker rooms, DeFi pools, Yield Farming, and GM SmartNotes based on zero-knowledge protocol, ensuring complete privacy and data protection.
Find out more information at their website here:
https://smartholdem.io/
Links to other details can be found on our asset information page here:
XeggeX Asset Info for STH
Posted by
: Karl @ 3/22/2023, 2:30:47 PM GMT