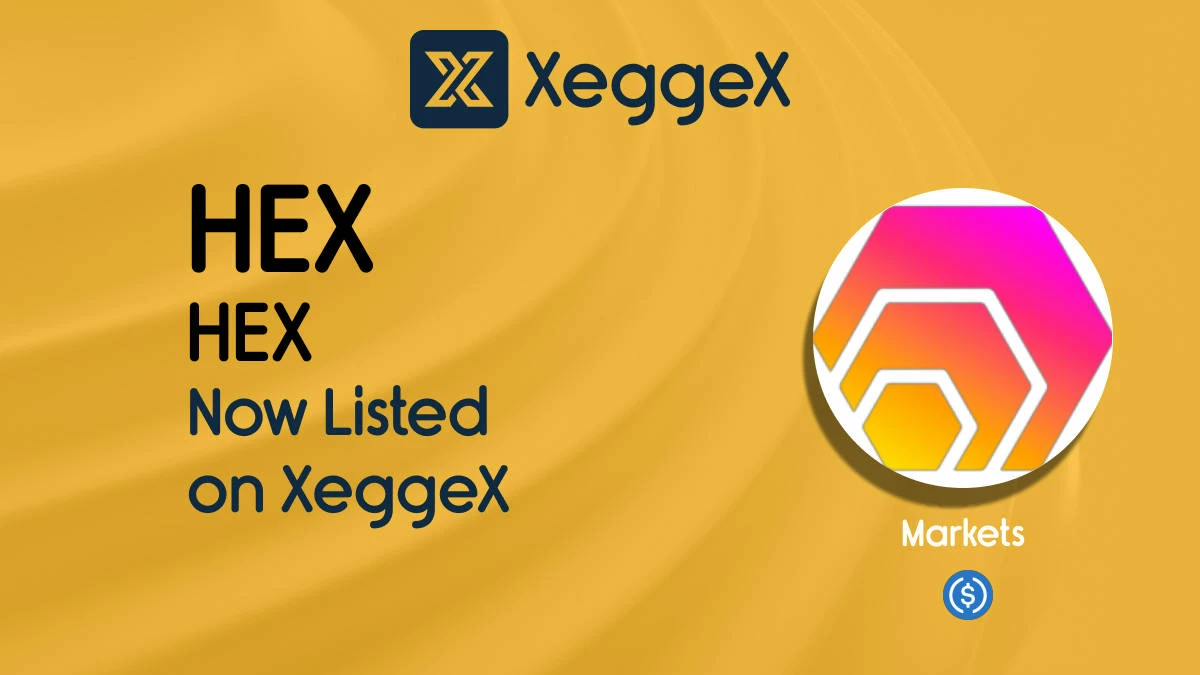 HEX (HEX) has been listed on Xeggex exchange in the following markets:
HEX/USDC
About HEX (HEX)
HEX is an ERC-20 token that was launched on December 2nd, 2019. According to the information on the main website, the cryptocurrency was designed to beat Ethereum and achieved incredible results after launch.
The platform uses Certificates of Deposit (CD) to make the system work. As it is claimed on the official website, HEX CDs have nothing in common with bank CDs paying low interest to clients. HEX promises more efficient currencies and payment networks based on safe and secure p2p technology.
Behind the cryptocurrency, there stands an advanced game theory, which is improved to remove all imperfections of Bitcoin. The cryptocurrency was developed by Richard Heart who got rich in the early 2000s when he worked in the affiliate marketing business and made online promotions. Now Richard is fully involved in the project that grows rapidly basing on "pumpamentals" as he calls it. This is the term for the incredible growth of value over time.
HEX platform
HEX employs the engine that is capable of doing 2,000 transactions per second. The site asserts that the HEX protocol is safer and better than the one offered by Bitcoin. HEX tokens can be received in two different ways. The users can transform Ethereum into HEX or they can buy HEX on cryptocurrency exchanges.
Find out more information at their website here:
https://hex.com
Links to other details can be found on our asset information page here:
XeggeX Asset Info for HEX
Posted by
: Karl @ 5/16/2022, 1:42:01 PM GMT