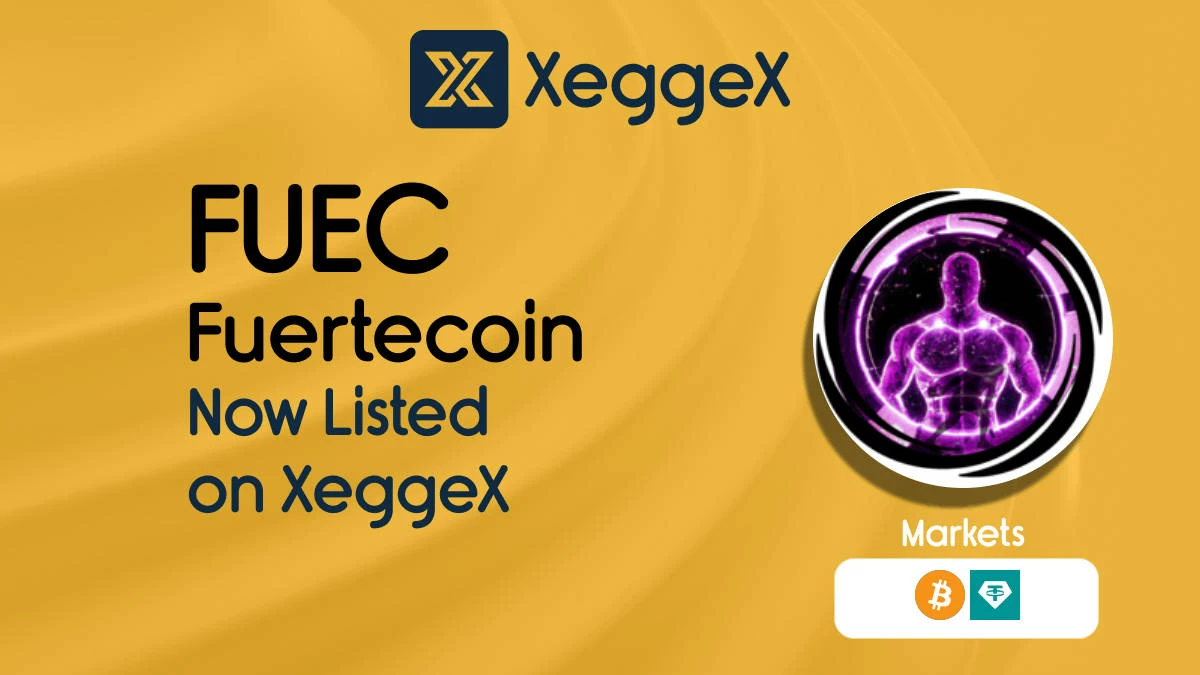 Fuertecoin (FUEC) has been listed on XeggeX exchange in the following markets:
FUEC/BTC
FUEC/USDT
About Fuertecoin (FUEC)
WE ARE FUERTECOIN FuerteCoin takes pride in being a cryptocurrency oriented towards video games, focused on fun and community. Our vision is: Enhancing fun in video games: We aim for players to enjoy a gaming experience without the need to spend real money, promoting pure enjoyment and social interaction. Fostering innovation: We seek to drive the development of new video games and applications on the FuerteCoin blockchain, providing opportunities for developers and players. Nurturing the community: We value the community and strive to create an ecosystem where all gamers and cryptocurrency enthusiasts can actively participate.
Find out more information at their website here:
https://fuertecoin.network/
Links to other details can be found on our asset information page here:
XeggeX Asset Info for FUEC
Posted by
: Karl @ 11/7/2023, 3:57:47 PM GMT