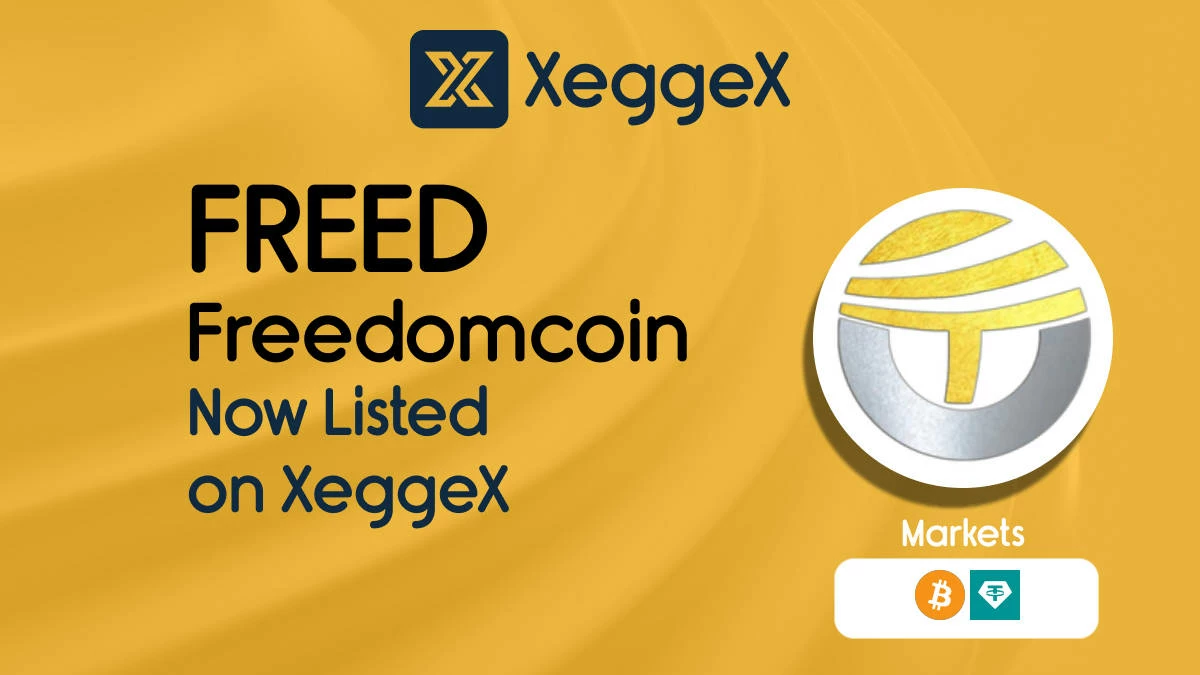 Freedomcoin (FREED) has been listed on XeggeX exchange in the following markets:
FREED/BTC
FREED/USDT
About Freedomcoin (FREED)
We are a well established Blockchain and are looking to expand into quality exchanges like yours. We have a great community dedicated to promoting Freedom worldwide, both financial and personal. We would love to be listed here to, XeggeX exchange has a very user friendly interface..
Find out more information at their website here:
https://www.freedomcoin.global/
Links to other details can be found on our asset information page here:
XeggeX Asset Info for FREED
Posted by
: Karl @ 3/21/2023, 1:45:50 AM GMT