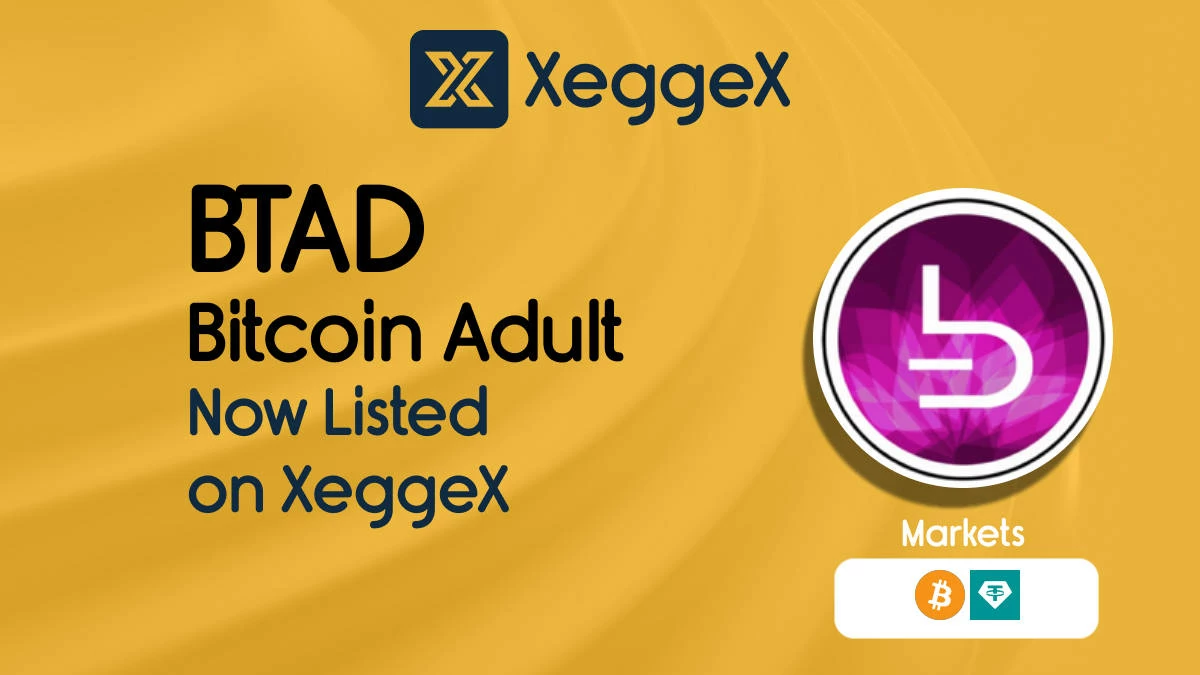 Bitcoin Adult (BTAD) has been listed on XeggeX exchange in the following markets:
BTAD/BTC
BTAD/USDT
About Bitcoin Adult (BTAD)
Bitcoin Adult Delivers a seamless experience tailored for the unique demandsof online adult contentand webcam shows. Whether you're a performer, a platform, or a patron, BitcoinAdult ensures your financial interactions remain confidential, with top-tier encryption safeguarding every transaction. Say goodbye to lengthy wait times, exorbitant fees, and potential breaches of discretion. With BitcoinAdult, you're not just investing in a cryptocurrency you're investing in peace of mind. Join the BitcoinAdult revolution and experience the perfect blend of pleasure and privacy.
Find out more information at their website here:
https://bitcoinadult.eu
Links to other details can be found on our asset information page here:
XeggeX Asset Info for BTAD
Posted by
: Karl @ 11/7/2023, 3:59:02 PM GMT