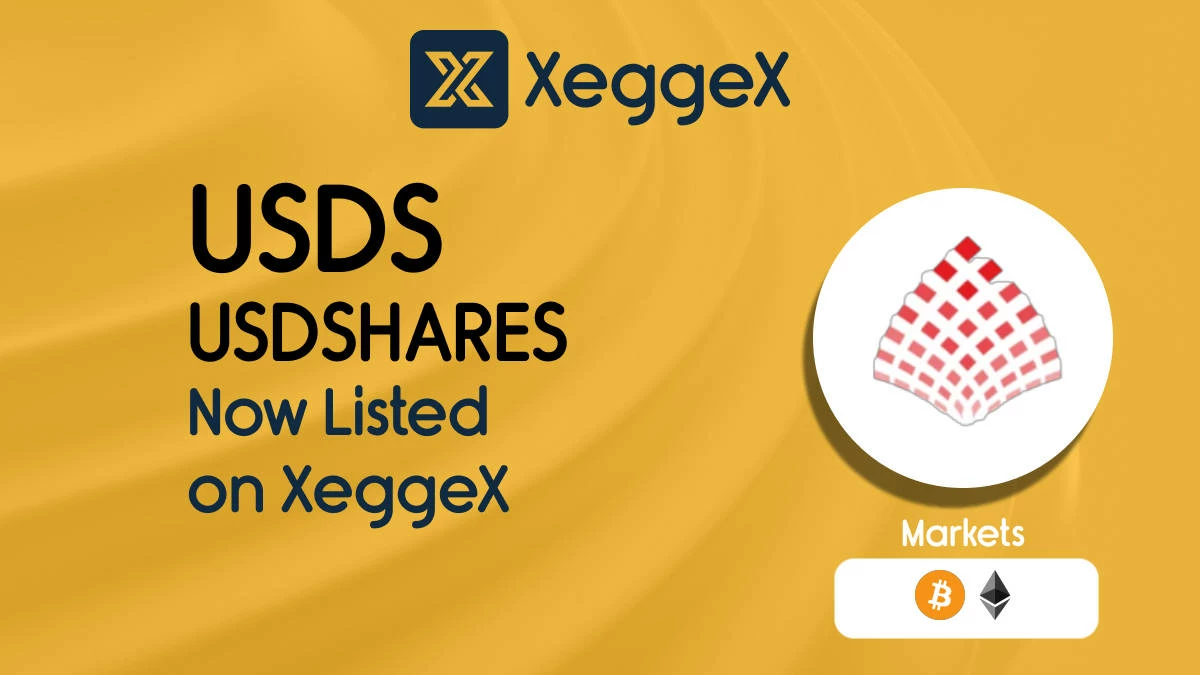 USDSHARES (USDS) has been listed on XeggeX exchange in the following markets:
USDS/BTC
USDS/ETH
About USDSHARES (USDS)
Seamless borderless equity and stock trading for everyone from any location globally with 100% safety guarantee. All converted assets are indemnified by owners and enabled to be quoted and traded globally on the USDS independent and secured network. USDSHARES (USDS) will afford all users to transfer assets/funds across borders via our web, android and iOS wallets.
Find out more information at their website here:
https://bloomshares.com
Links to other details can be found on our asset information page here:
XeggeX Asset Info for USDS
Posted by
: Karl @ 3/14/2023, 2:45:33 PM GMT