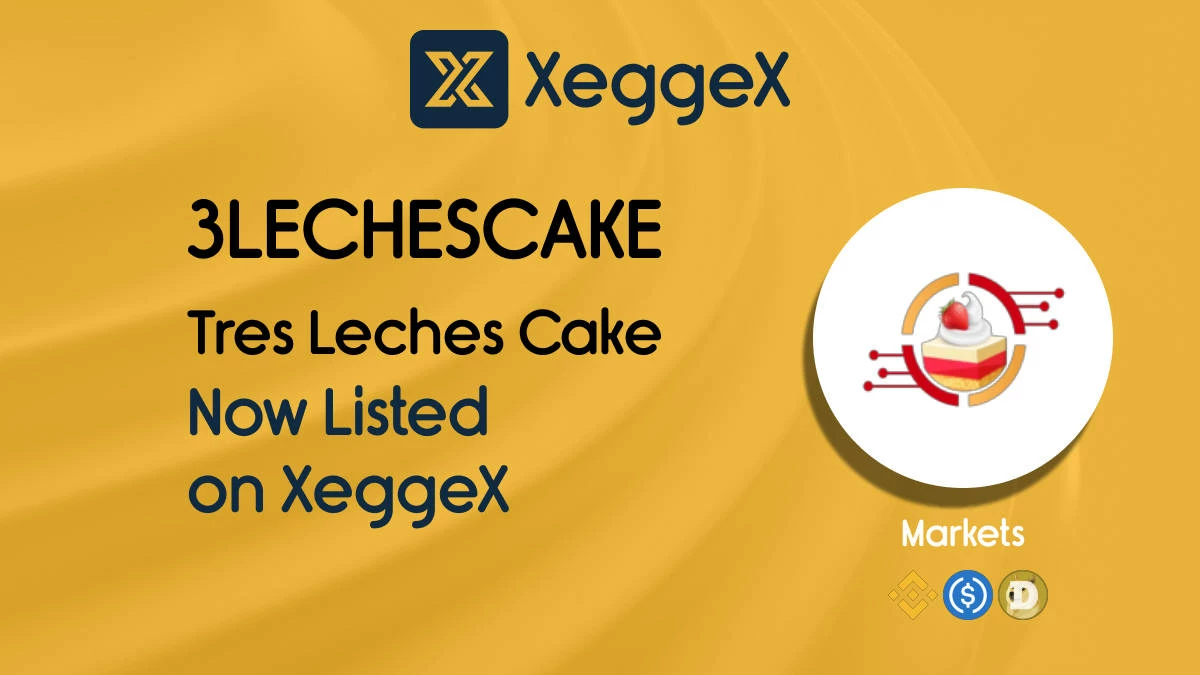 Tres Leches Cake (3LECHESCAKE) has been listed on Xeggex exchange in the following markets:
3LECHESCAKE/BNB
3LECHESCAKE/USDC
3LECHESCAKE/DOGE
About Tres Leches Cake (3LECHESCAKE)
Tres Leches Cake is the first token from Tres Leches Finance, the main focus of this token is to create a scholarship fund and donate it every semester to an institution or a student. Tres Leches Finance also has Tres Leches Token and Tres Leches Cupcake that will be part of the entire ecosystem, finally Tres Leches Finance will be its own blockchain to support all their current utilities. You can currently stake, swap and earn NFTs as part of its ecosystem.
Find out more information at their website here:
https://tresleches.finance
Links to other details can be found on our asset information page here:
XeggeX Asset Info for 3LECHESCAKE
Posted by
: Karl @ 9/10/2022, 5:20:27 AM GMT