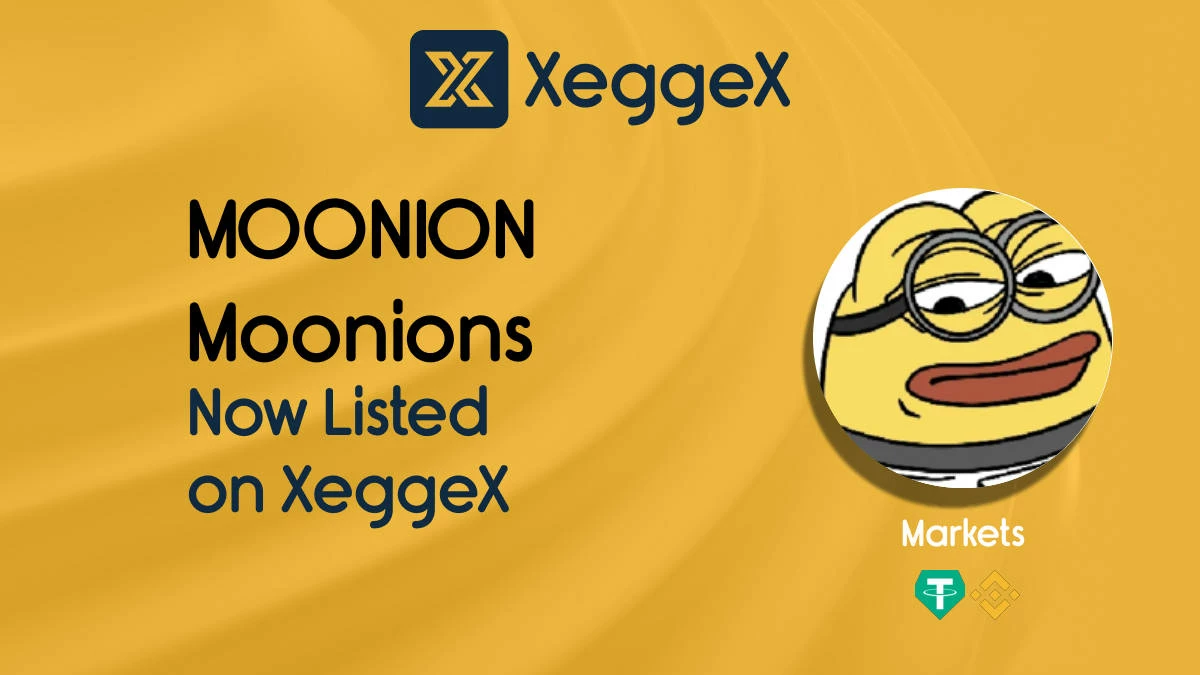 Moonions (MOONION) has been listed on Xeggex exchange in the following markets:
MOONION/USDT
MOONION/BNB
About Moonions (MOONION)
The time has come. Awaken your inner yellow and join the moonions famnilia.
Moonoshi will soon unveil his masterplan to conquer the planet, the solar system and the whole mooniverse
Solve his mysteries with the clues he left around and reveal his true vision and maybe win special prizes.
Find out more information at their website here:
https://moonions.lol
Links to other details can be found on our asset information page here:
XeggeX Asset Info for MOONION
Posted by
: Karl @ 8/23/2022, 4:56:26 AM GMT