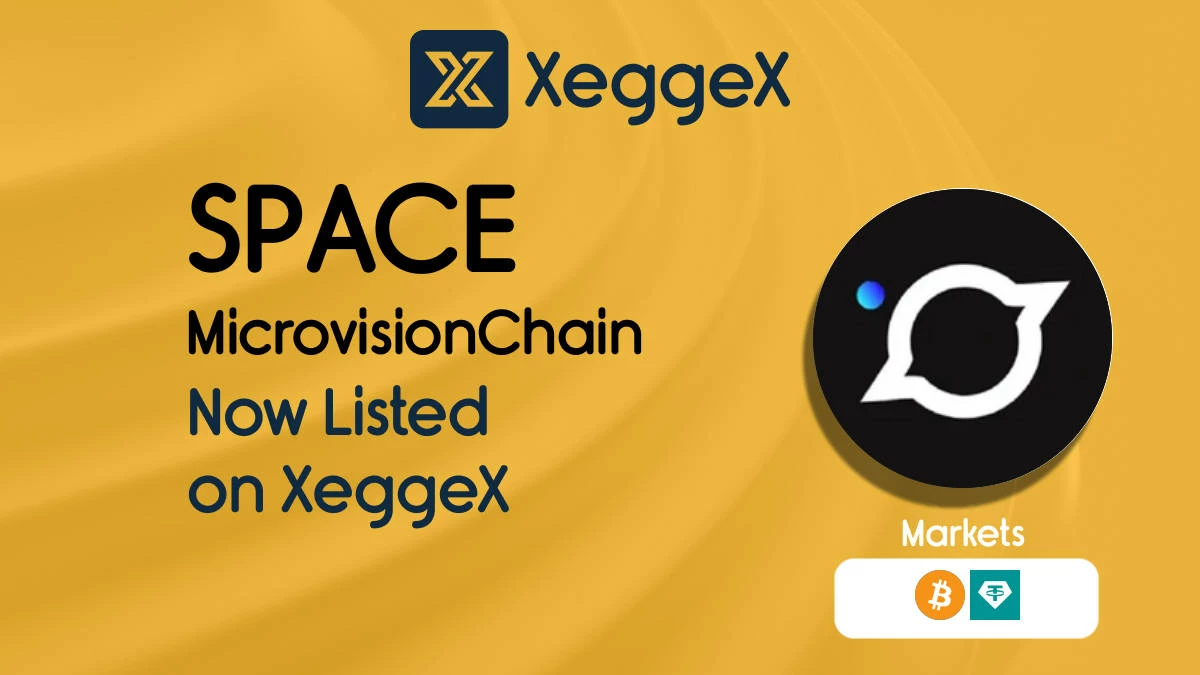 MicrovisionChain (SPACE) has been listed on XeggeX exchange in the following markets:
SPACE/BTC
SPACE/USDT
About MicrovisionChain (SPACE)
MVC, or MicroVisionChain, is a pioneering public blockchain that combines Layer 1 and Layer 2 solutions. It's built on the UTXO model and employs a POW consensus mechanism for outstanding performance, low fees, and decentralization. MVC aims to lead in Layer 1 Decentralized Identity (DID) and Smart Contracts for the Web3 era. It's designed for high concurrency, supporting millions of users without Layer-2 scaling. MVC also acts as a Layer 2 solution for Bitcoin, enhancing its scalability and efficiency while maintaining security and introducing UTXO smart contracts and Bitcoin Virtual Machine (BVM). The BVM is a powerful tool that enhances Bitcoin's capabilities by enabling it to handle complex tasks and agreements, known as smart contracts, thereby paving the way for the creation of more sophisticated applications and expanding Bitcoin's potential. In essence, MVC offers a high-performance, cost-effective, and versatile blockchain solution.
Find out more information at their website here:
https://www.microvisionchain.com/
Links to other details can be found on our asset information page here:
XeggeX Asset Info for SPACE
Posted by
: Karl @ 9/11/2023, 2:21:58 AM GMT