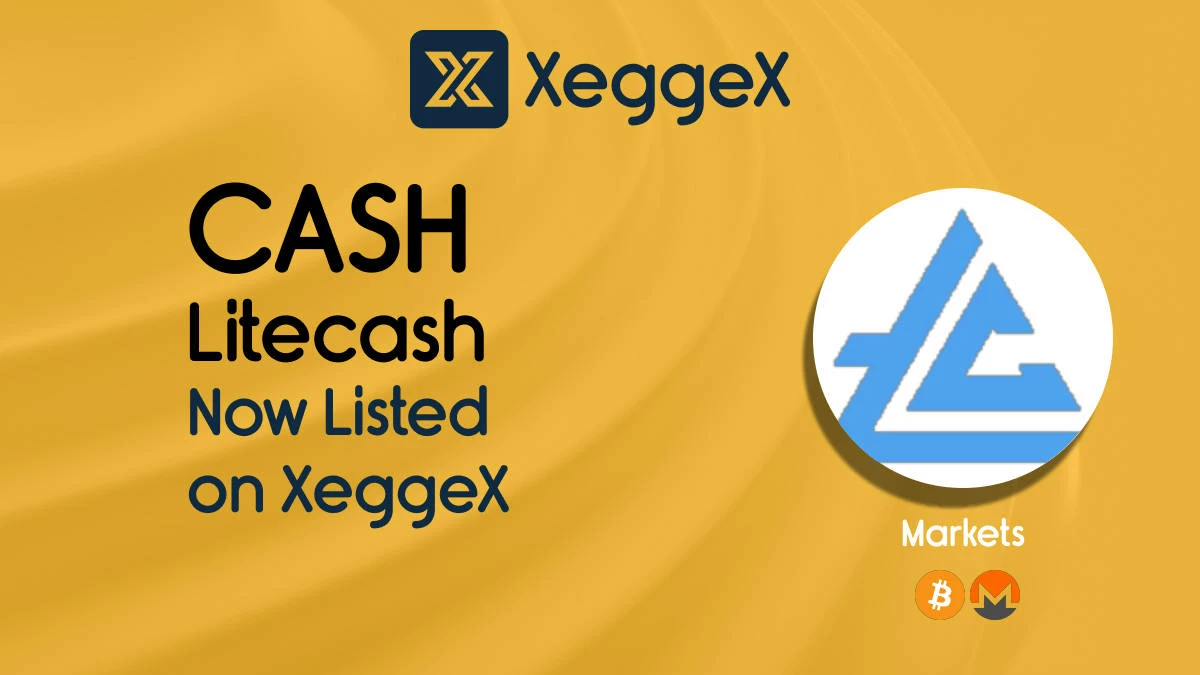 Litecash (CASH) has been listed on Xeggex exchange in the following markets:
CASH/BTC
CASH/XMR
About Litecash (CASH)
LiteCash is the first fork of Beam. However we have retained the features that we believe make a privacy coin fast and secure. Our blockchain size remains small and nimble so that syncing nodes and wallets is very quick. Our wallet is simple and elegant. The team consists entirely of volunteers and our funding comes from the community. We have never participated in any ICO and there are no dev fees associated with LiteCash. We are very proud of this little coin of ours and those of us who participate in the team are dedicated and have put a lot of blood, sweat, and tears into it over the past few years. Our community is of medium size but large in participation. We are actively part of TurtleNetwork and we do have a 1:1 token there. This has been hugely beneficial to the project. However, we believe that we need to branch out on our own blockchain much more now and we feel that the time is right.
Find out more information at their website here:
https://lite-cash.com/
Links to other details can be found on our asset information page here:
XeggeX Asset Info for CASH
Posted by
: Karl @ 1/20/2023, 1:32:16 PM GMT