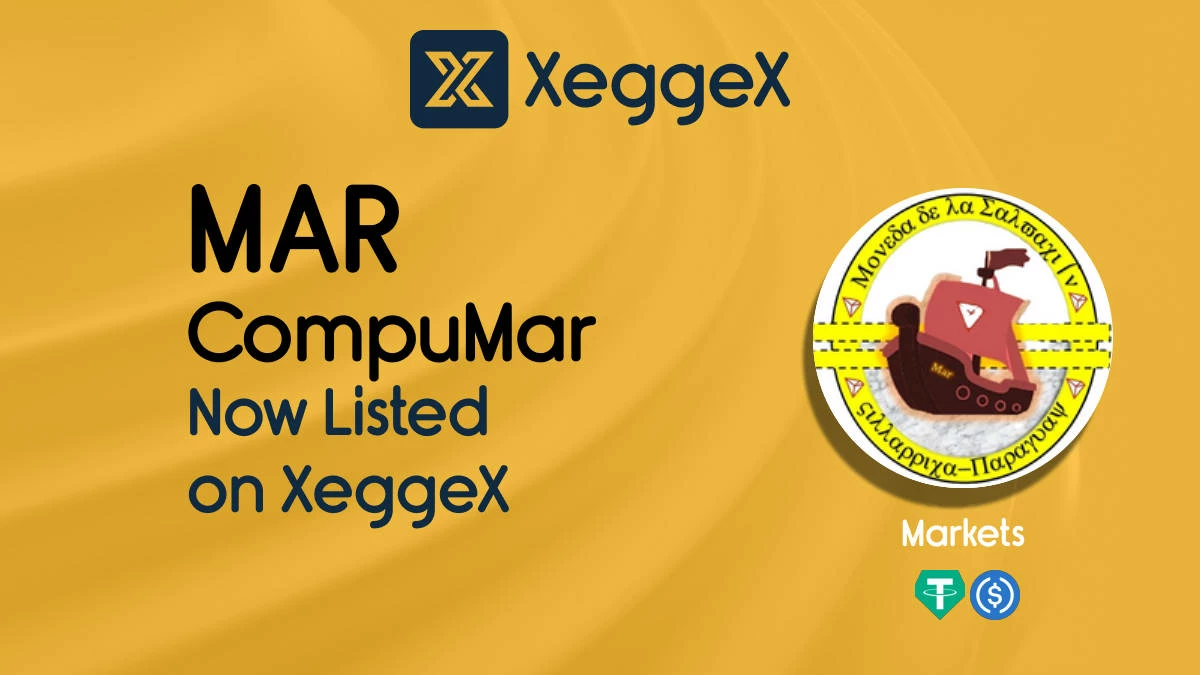 CompuMar (MAR) has been listed on Xeggex exchange in the following markets:
MAR/USDT
MAR/USDC
About CompuMar (MAR)
COMPUMAR(MAR)是大規模的區塊鏈教育實驗。它是挽救經濟的基本組成部分。成為安全令牌,其主要目標是豐富整個TRON生態系統。 It is a large-scale blockchain education experiment. It is a basic part of saving the economy. To become a security token, its main goal is to enrich the entire TRON ecosystem. Es un experimento educativo blockchain a gran escala. Es una parte básica para salvar la economía. Para convertirse en un token de seguridad, su principal objetivo es enriquecer todo el ecosistema TRON.
Find out more information at their website here:
https://www.compumarvillarrica.com/
Links to other details can be found on our asset information page here:
XeggeX Asset Info for MAR
Posted by
: Karl @ 1/21/2023, 4:02:26 AM GMT