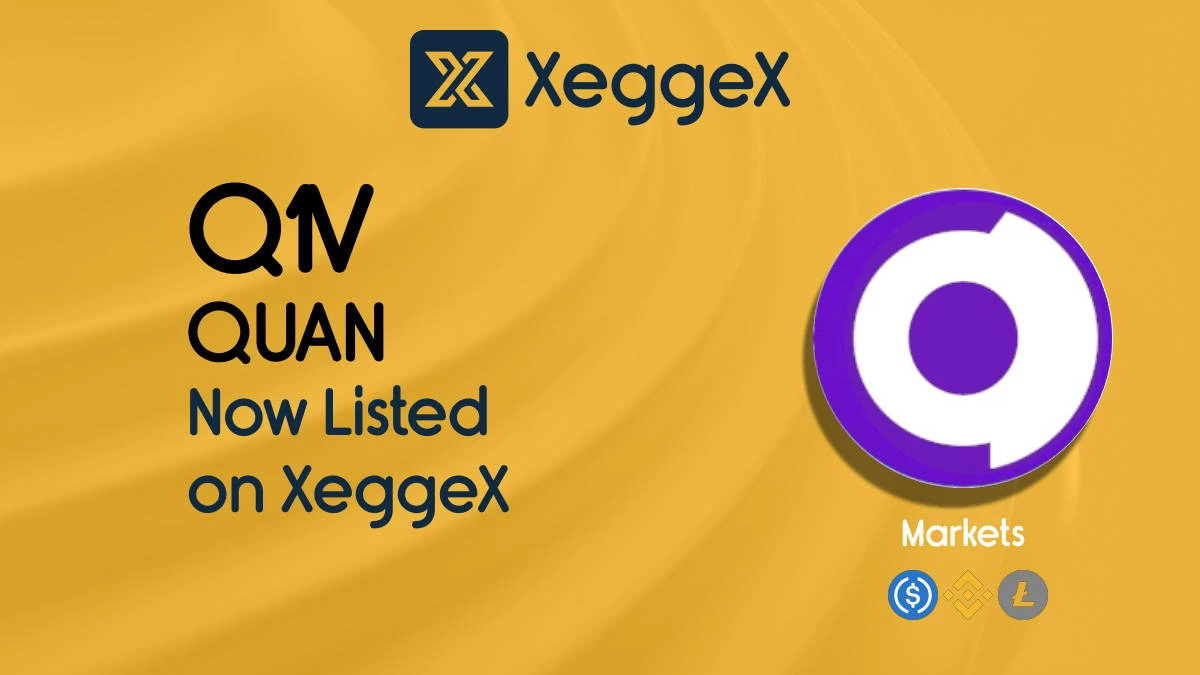 QUAN (Q1V) has been listed on Xeggex exchange in the following markets:
Q1V/USDC
Q1V/BNB
Q1V/LTC
About QUAN (Q1V)
Niobio Cash is now QUAN!
The blockchain project until then called Niobio Cash, which has been operating since 2017, is undergoing a rebrand, that is, a change of identity. The new name is QUAN, its colors and logo also change, and new goals for the project are being outlined. For now, you will still see many tools and features with the previous identity, but little by little they are being adapted to the new look! Access the LINKS button, below, the main resources of the project, such as Explorer, Mining Pool, Telegram Group, among others!
O projeto de blockchain até então denominado Niobio Cash, que funciona desde 2017, está sofrendo um rebrand, ou seja, uma mudança de identidade. O novo nome é QUAN, suas cores e seu logo também mudam, e novos objetivos para o projeto estão sendo traçados. Por enquanto, você ainda vai ver muitas ferramentas e recursos com a identidade anterior, mas aos poucos eles estão sendo adaptados para o novo visual! Acesse no botão LINKS, abaixo, os principais recursos do projeto, como Explorer, Pool de mineração, grupo do telegram, entre outros!
Find out more information at their website here:
https://quan-project.com/
Links to other details can be found on our asset information page here:
XeggeX Asset Info for Q1V
Posted by
: Karl @ 5/14/2022, 1:52:55 AM GMT