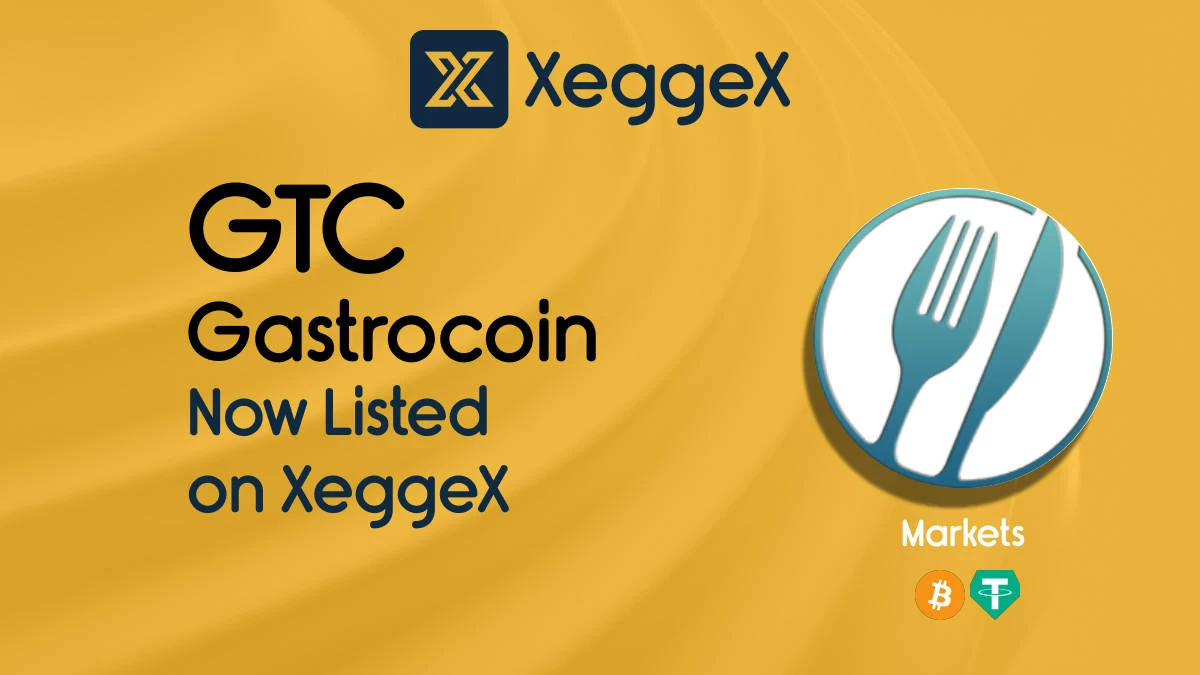 Gastrocoin (GTC) has been listed on Xeggex exchange in the following markets:
GTC/BTC
GTC/USDT
About Gastrocoin (GTC)
THE FUTURE OF OUR PLANET IS HOSTED BY GASTRO.
GastroCoin is a financial system designed for the future. It allows you to create opportunities while giving yourself control over your finances. Use GastroCoins as bonus payments to your employees or as part of their salary. Within years you will be able to pay your food, beverage and furniture suppliers with GastroCoin. It's time to change the letter B in BTC to GTC – The currency of the future. Contacts us and we help you how to get started and we guide you through the whole process.
Find out more information at their website here:
https://gastrocoin.net/
Links to other details can be found on our asset information page here:
XeggeX Asset Info for GTC
Posted by
: Karl @ 1/10/2023, 7:09:23 PM GMT