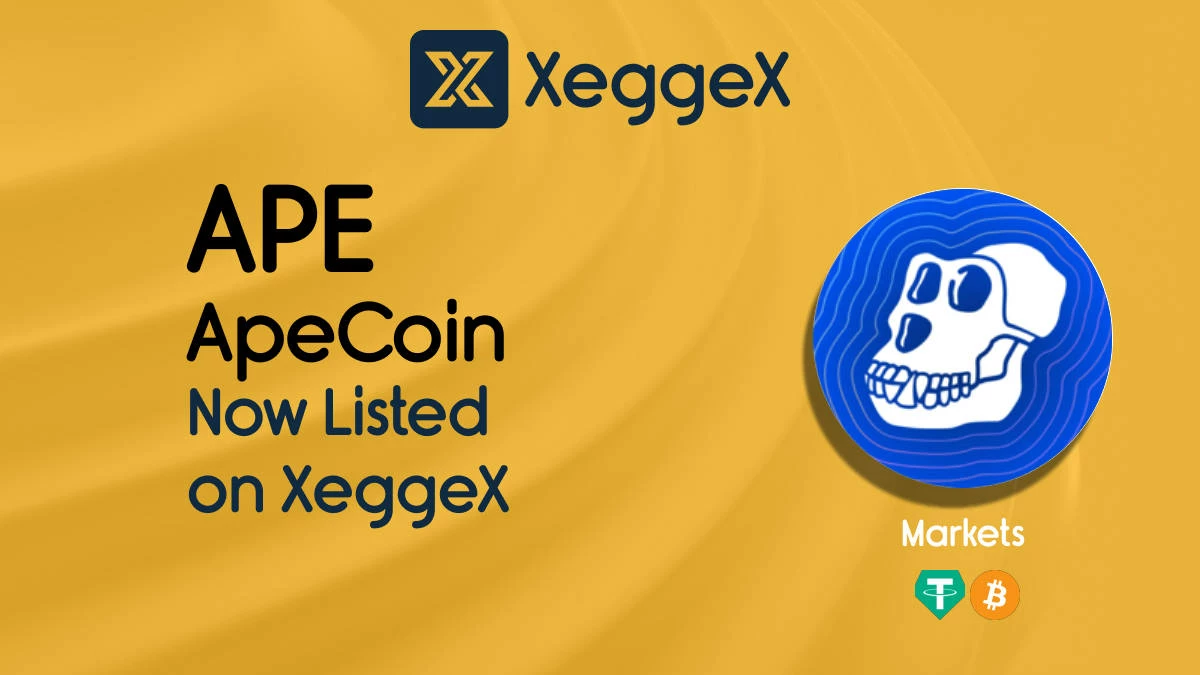 ApeCoin (APE) has been listed on Xeggex exchange in the following markets:
APE/USDT
APE/BTC
About ApeCoin (APE)
ApeCoin (APE) is an ERC-20 utility token fueling the APE ecosystem that aims to facilitate the work of decentralized and community-led governance and drive culture forward into the metaverse staying at the forefront of web 3.0. Launched on March 17th, 2022, the project is backed by the Ape Foundation tasked with the administering of the ApeCoin DAO. Its key goal is to support the growing Bored Ape Yacht Club ecosystem famous for its NFT collection of "bored apes".
What is ApeCoin?
The Bored Apes Yacht Club was launched in April 2022 as a collection of unique NFTs. Thanks to the support of such celebrities as Eminem, Steph Curry, and a whole brand of Adidas that used the collectible images for their profiles, the project has quickly gained huge traction. As a result, the price per Ape soared making the collection one of the most prestigious in the crypto community. Thus, some of the most unique apes were sold for $1.3 mln and $3 mln worth of ether correspondingly.
Find out more information at their website here:
https://apecoin.com/
Links to other details can be found on our asset information page here:
XeggeX Asset Info for APE
Posted by
: Karl @ 9/12/2022, 5:34:59 AM GMT